The Project is COMPLETE!
The Transportation Education Center (TEC) project is complete and the new, state-of-the-art building is in use. CVTC worked with architecture firms BWBR and SDS Architects to design a modern facility for students, staff, and community members. We would like to thank everyone that was involved in the project for their hard work and dedication.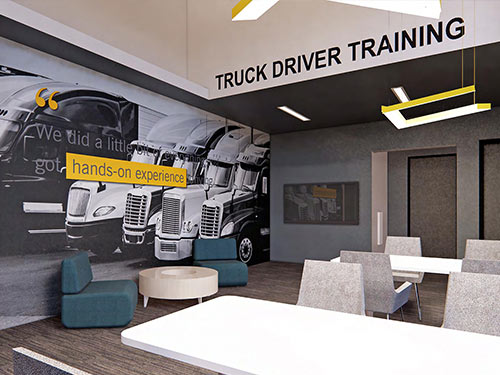 Project Brief
Construction of a new Transportation Education Center to prepare current and future generations of technicians and drivers in the transportation field. The new center will be designed to accommodate modern equipment used today and combine our programs into one location to increase collaboration and efficiency.
The Need
Current facilities are outdated, too small, or nonexistent, which results in learning taking place in overcrowded and inefficient classrooms, or even outside of current spaces
Current facilities are located at multiple campuses and locations which makes it difficult to support the students
Employers across the district are hiring more technicians with a higher skill set, which has resulted in a shortage of qualified workers
The number of vehicles owned by Americans has doubled in the last fifty years causing high demand for skilled technicians
New electric, plug-in hybrid electric, hybrid, and compressed natural gas vehicles require additional training and safety equipment for technicians
Why Now?
The new center will increase the capacity for student enrollment to address a severe workforce shortage in the transportation sector. Trends show significant growth of distribution centers and changes in this industry throughout our district. Educating the workforce in demand requires flexible learning labs and equipment to support these evolving technology demands. In addition, there are significant opportunities for efficiency gains with a comprehensive facility to optimize shared resources.
Project Goals
Promote enrollment and prepare students for high demand transportation careers
Provide leading-edge training for current employees to support new technology in the transportation field
Serve as an industry hub for greater community impact and collaboration, providing opportunities in the coming years to meet the needs of the industry
Bring all programs together into one facility to develop a collaborative atmosphere with gains in efficiency and practical training opportunities
Eliminate the need to rent facilities that house the Diesel Truck Technician program and repurpose existing buildings at the Business Education Center and East Annex for other programs and needs of the growing CVTC main campus
Expand programming by adding an Agriculture Service Technician program
Increase opportunities for high school academies and transcripted credit offerings
Improve motorcycle safety training for the community
Closer proximity to the Energy Education Center will foster collaboration and support of industry trends which align energy and transportation sectors
Create a sustainable facility built to LEED Silver standards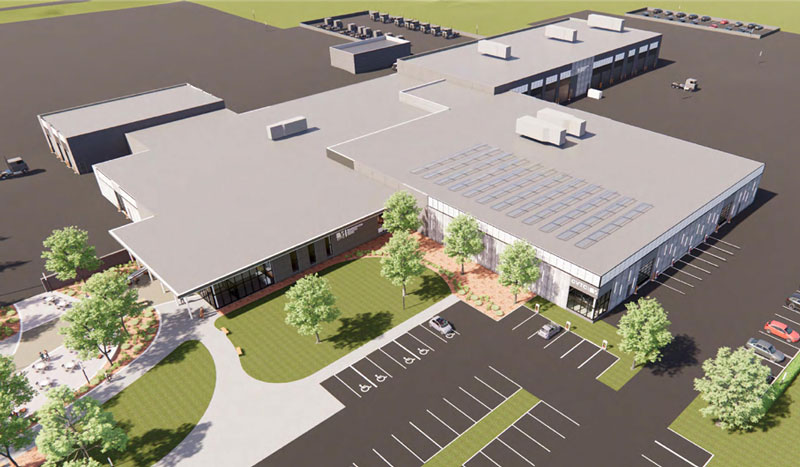 Total TEC Building & Storage Facility:


135,837 SF
First Floor:
113,383 SF
Mezzanine:
7,454 SF
Storage Facility:
15,000 SF
The staff of CVTC were one of the best aspects of the school! The biggest thing they taught me was, that there is no such thing as a stupid question. You are there to learn, therefore they not only expect questions, they want questions to be asked!
–Jacob, Diesel Truck Technician Graduate
Learn More About Other Referendum Projects
Addition
Manufacturing Education Center
Update technical components and construct an automated fabrication lab.
Expansion & Remodeling
Emergency Service Education Center
Meet current and future training requirements for emergency services.
Enhancement
Additional Campus Renovations and Expansions
Update current facilities to serve our growing student body.