Monday, November 22, 2021
'Rise'ing to the occasion
Rise Baking Company, CVTC collaborate to each English at River Falls business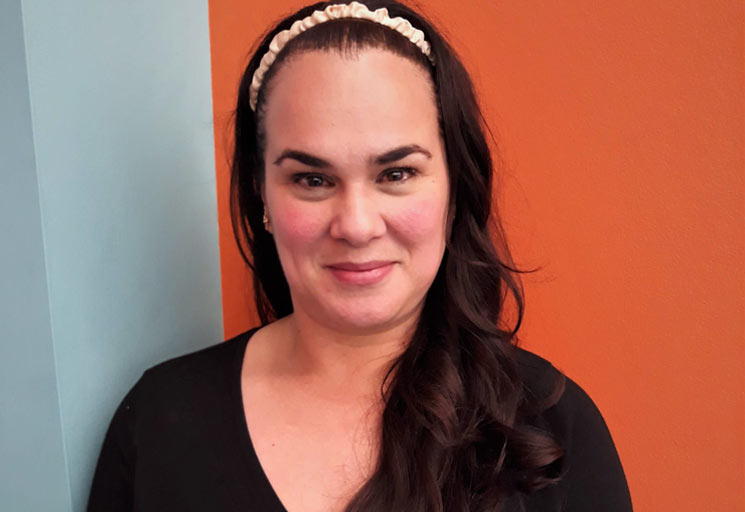 Maria Gabriela Mouzawak, an immigrant from Venezuela, learned English with the help of CVTC and her employer, Rise Baking Company, in River Falls.
---
Maria Gabriela Mouzawak shows up at Rise Baking Company with a smile, ready to work. She quickly packs cookies into a box for distribution.
She likes what she does, and she's good at it. But there was one aspect of her life she wanted to improve.
Mouzawak, an immigrant from Venezuela, wasn't easily able to communicate with her coworkers. As a Spanish speaker, she was having a difficult time with the English language.
Rise Baking Company employs several people who are English language learners, and the company saw its employees' interest in continuing to learn the language.
CVTC's Workforce Solutions & Continuing Education team and Rise have been working together on various trainings for a number of years, said Holly Hassemer, CVTC dean of academic development and services. The partnership to deliver English language instruction in the workplace was a natural extension of this ongoing relationship between Rise and CVTC. The English classes are free for the students and the company.
"Workplace English instruction is a win-win-win situation," Hassemer said. "Employees improve their English skills and earning potential, employers better compete for and retain workers because they provide this opportunity, and the college fulfills its mission to add value to our community."
It's an impressive partnership – one that Alyssa Hedenstrom sees firsthand from week to week.
The CVTC English language instructor in River Falls teaches one English Language Learners course at Rise Baking Company each semester.
"This is really about meeting people where they are and realizing many times English language learners are working 40 to 80 hours a week," Hedenstrom said. "They're providing for their families and don't always have time or ability to come to our campus. And it can be intimidating.
"If we can meet people where they are, it's a more equitable experience for everyone. It gives more opportunity and makes the community better overall."
Jeff Strydio, human resources generalist with Rise Baking Company, said bringing CVTC instructor Hedenstrom to the bakery to serve his employees was a gift.
"I've seen a greater sense of confidence in those that have taken the class. They are able to express themselves to their peers and supervisors," Strydio said. "Their improvement makes it easier to share their opinions and to ask questions.
"A few of the students have helped recruit others given the noticeable improvement in their skills. Our business also can run more efficiently when translators are needed less frequently."
Hedenstrom said Rise Baking Company's model should be the norm, not the exception.
"There are a lot of misconceptions about people who immigrate, or are refugees, that come to live in our society," Hedenstrom said. "They want to have a job. They want to learn English so they can become a part of the community. They want to have opportunities and earn a decent wage and be a part of an entire company."
Rise Baking Company employee, Mouzawak, is an example of that sentiment. A "government situation" in her home country forced her to move to the United States in 2019 with her husband and two children. She knew little English but was motivated to learn.
"I wanted to talk with people and take credit classes," she said. "I wanted to communicate with my coworkers."
Mouzawak is grateful for the collaboration that has helped her communicate better. Strydio sees the benefit and is appreciative to work for a company that puts people first.
"I'm proud to work for a company that understands the employment proposition is about providing resources for our employees to grow personally and professionally," he said. "Providing these classes also is in line with our desire to be an employer of choice. When employees tell their friends and family, they can state with pride they work for a company that is providing skills that help improve their personal lives too."
Latest News at CVTC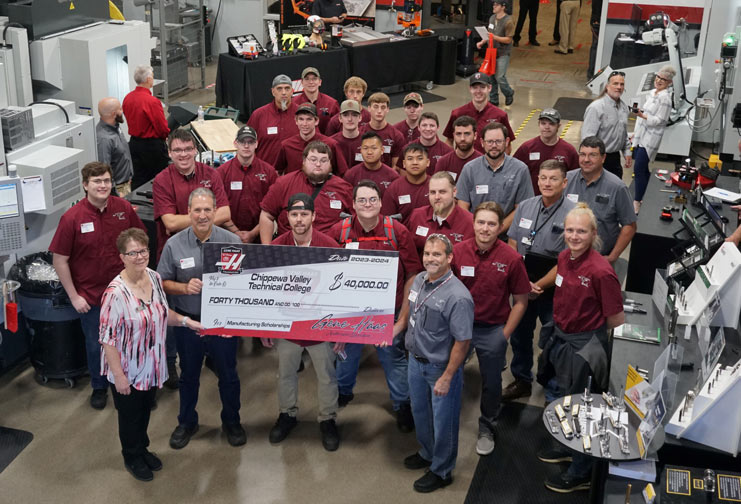 November 20, 2023