Wednesday, April 27, 2022
Green Thumb: CVTC horticulture students plant trees for Arbor Day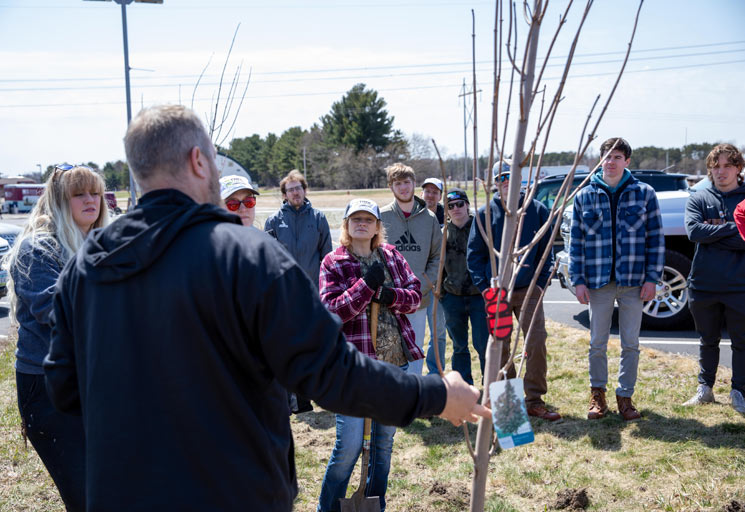 Horticulture students at Chippewa Valley Technical College filled buckets with rich soil to fill the holes around newly planted maple trees. Instructor Susan Frame said students plant tree every years to honor the college's designation as a Tree Campus USA organization.
---
Students loaded an all-terrain vehicle with three different varieties of maple trees and motored them to a parking lot boulevard at the Energy Education Center at Chippewa Valley Technical College.
Susan Frame, CVTC horticulture instructor, said teaching students how to properly plant trees isn't just about class participation. It teaches them a life skill.
With Frame's knowledge and the brainpower of Matt Staudenmaier, adjunct horticulture instructor and forestry supervisor for the city of Eau Claire, 18 horticulture students planted a total of six trees on campus recently in conjunction with Arbor Day Foundation's Tree Campus USA.
The Tree Campus program is a designation earned by organizations throughout the United States. CVTC has held the designation for at least seven years, maybe more, Frame said.
"We've planted trees at the main campus and really any of our campuses that need it," she said. "We've found a lot of damage on trees throughout our campuses, so we either replace trees that need to be replaced or find new areas where they will thrive."
Trees are imperative to our ecosystems, Frame said. They produce oxygen, they're homes to birds, squirrels and other creatures and some feed roaming animals.
"Last year we planted Crab Apple over on that side of the parking lot," Frame said pointing to the east side of the parking lot.
But the students and instructors couldn't do it without the help of CVTC's facilities staff, Frame said.
Quentin Ellis, in his first year as a groundskeeper with CVTC, pitched in to bring dirt and buckets of water to the planting sites this year. He also gave students tips about how to ready the trees and the soil.
"It's really a team effort," Frame said. "Not only does CVTC benefit from the trees, but the students and the community benefit as well."
Latest News at CVTC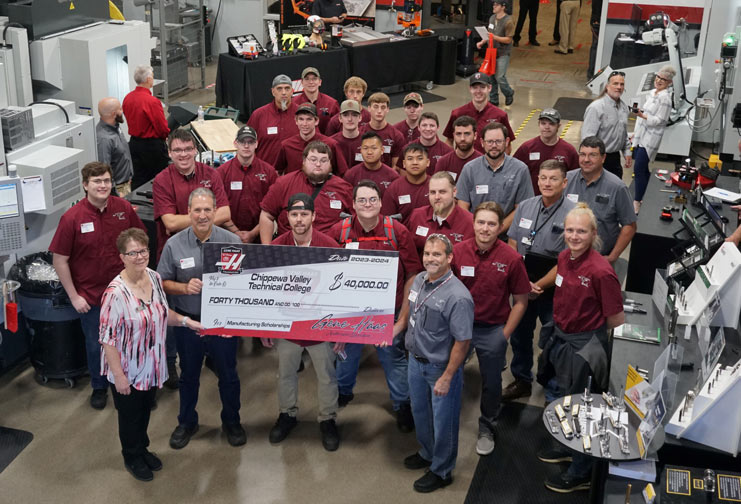 November 20, 2023