Tuesday, February 15, 2022
CVTC is designated a National Center for Academic Excellence in Cyber Defense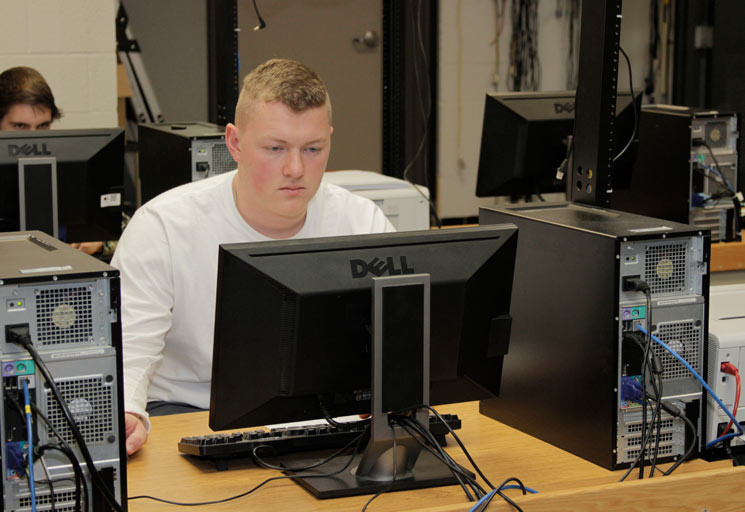 Chippewa Valley Technical College has been teaching students in the IT-Network Specialist program techniques to shore cyber defense for years. Recently, an IT instructor took on the task of gaining a national designation as a stand-out college to learn cybersecurity.
---
It used to be that if criminals wanted money, they would mug people in dark alleys.
Today that dark alley is technology, and to steal money, a crook just needs access to your computer.
Chippewa Valley Technical College is fighting those crimes one Information Technology (IT) student at a time.
In January, CVTC was awarded a National Center of Academic Excellence in Cyber Defense designation by the National Security Agency and the Department of Homeland Security. CVTC is one of only a handful of colleges and universities in the state to hold this designation.
Josh Huhmann, IT-Network Specialist instructor with CVTC, said students in all IT-related fields at the college learn about cybersecurity and how to look for weaknesses of systems. Cybersecurity is threatened when a person or group attempts to breach a computer system.
"Every week in the news, you see a story about another company that was attacked by hackers," Huhmann said. "Attacks used to target a specific company. That's changed. Now attackers casting a broad net and looking for weakness anywhere they can find it.
"Students learn how to spot those problems and address them for the companies they will work for."
Jeff Sullivan, dean of manufacturing and IT at CVTC, said the National Security Agency began offering the designation to qualifying schools because they recognize the need for the workforce to develop a new set of skills for the age we live in.
"They are recognizing programs that are teaching to the standard needed in this area," Sullivan said. "There are so many aspects of IT – what's taught, how it's taught – the process to get this designation is a tough one. This highlights our cybersecurity mindset within the college."
Cyberattacks can take many forms, including data breaches, ransomware cyberattacks and phishing attacks to name a few. All have the potential to affect people personally.
"Gas goes up in price because a pipeline got hacked. There is no meat because the meat producer was compromised," Huhmann said. "Companies are shut down by cybersecurity issues."
In addition to the designation, in November, CVTC was approved to offer an Advanced Technical Certificate in Cybersecurity. The plan is to offer the course in the fall or thereafter.
Huhmann said cyberattacks have increased with more businesses online coupled with more people working from home during the pandemic. Businesses are expected to spend more than $130 billion on cybersecurity in 2022.
Sullivan and Huhmann referenced the cyberattack that paralyzed the Colonial Pipeline in May 2021. That cyberattack forced the shutdown of 5,500 miles of pipeline. The nation's largest fuel pipeline company paid $4.4 million to hackers who broke into its computer system so it could get back online.
"It's a hot topic in the news, and there is an increased awareness to be cyber-strong to protect against cyberattacks," Sullivan said.
"There's a draw for us to offer this type of program because we have IT networking and IT software developer programs, which are both associate degrees," said Sullivan. "We acknowledge the importance of having cybersecurity taught."
Sullivan said he believes businesses in the area will find the added education helpful for their IT colleagues. The skills are beneficial to all businesses.
"Companies are looking for the possibility of having a person in the organization to help defend against these threats that exist," he said.
It's a win for everyone, Huhmann said.
"Cybersecurity is something that influences every area of IT, and there has been so much growth in the security field," he said. "We're seeing value in offering additional education to make sure businesses are security-focused."
Latest News at CVTC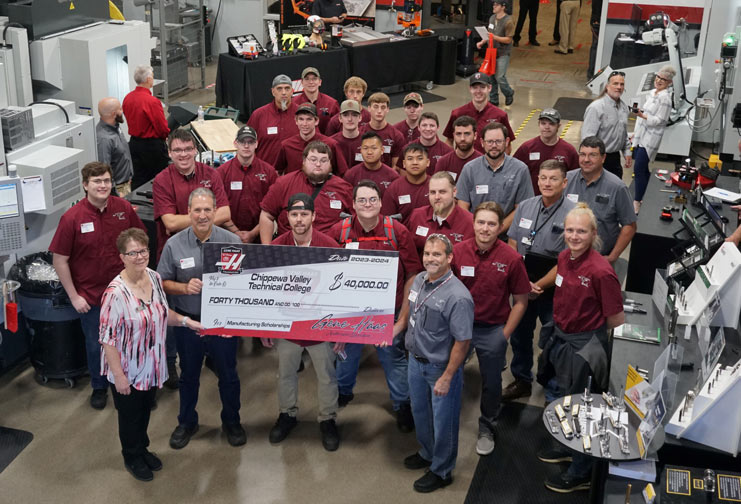 November 20, 2023