Tuesday, February 1, 2022
Learning by Example
CVTC grad returns to give students current view of profession
Jordan Smith, 28, a K9 handler in his St. Croix County patrol deputy uniform; and Josh Stenseth, also a canine handler with the St. Croix County Sheriff's Office, visits Chippewa Valley Technical College in River Falls to speak with criminal justice students about the profession.
---
Tom Gunderson knows his criminal justice students can't learn everything about the profession from his instruction alone.
The Chippewa Valley Technical College instructor in River Falls said that's why he calls on former students and friends in the field to impart wisdom on his current students each semester as well.
"I am continually looking for opportunities to bring in criminal justice professionals from the area to either present or assist with content," Gunderson said. "I try to stay in contact with many of my former coworkers as well as former students.
"Students hear a lot from me over the course of the two years. I rely on current professionals to bring their knowledge, viewpoints and specialties to supplement what I present."
When Gunderson reached out to former River Falls CVTC graduate Jordan Smith and longtime friend and canine handle Josh Stenseth, they agreed to present to Gunderson's students. Smith and Stenseth discussed issues relating to police use of force, officer mental health and community connections in Gunderson's Contemporary Issues class.
Smith and Stenseth are K9 handlers for the St. Croix County Sheriff's Office and were happy to talk to students about the K9 program.
"I appreciate the opportunity to go back to CVTC and answer any questions the students might have about the job, what the job entails, and to provide tips and advice to last in this profession," said Smith, 28, a patrol deputy and CVTC River Falls graduate in the criminal justice program.
He said the college provided him with great knowledge and an impressive head start in the profession.
Gunderson said it's important to bring former students back to the classroom so others can learn from their recent experience.
"They bring a unique and current perspective to the topics being discussed," Gunderson said. "In addition to presenters, I also include current officers, many of whom are former students, to act as role players for scenarios the students must work through."
Latest News at CVTC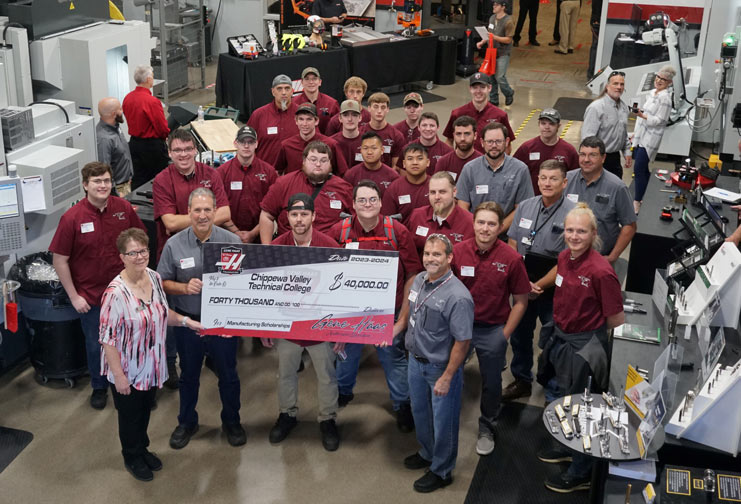 November 20, 2023