Friday, April 21, 2023
HS partnership awards event showcases collaboration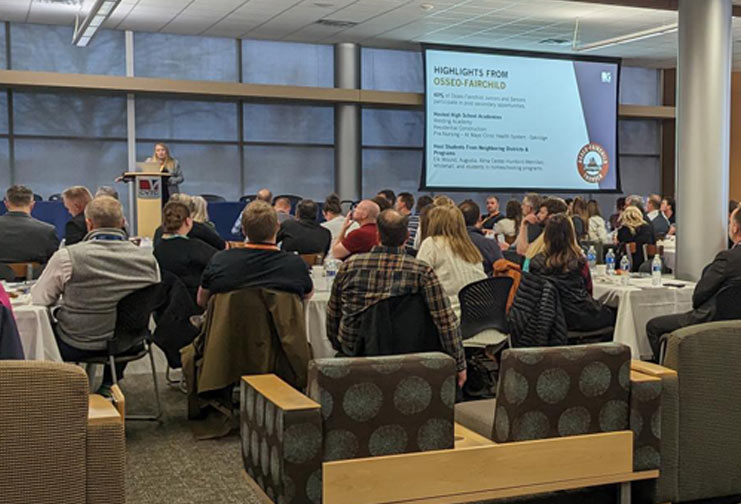 ---
Administrators, counselors, and high school teachers from throughout Chippewa Valley Technical College's 11-county district met with the College's instructors to celebrate offering college credits and degrees to high school students during an event on April 19.
CVTC hosted the High School Partnership Awards Banquet and networking night to celebrate the success of the program.
Students and families in 49 school districts throughout the College's region saved $3.3 million in tuition and fees in the 2021-22 academic year.
"Every year we bring all our partners together to celebrate the amazing opportunities this program gives high school students," said Kristel Tavare, CVTC director of PreK-12 initiatives. "Students are able to earn college credit and even complete full college degrees in high school at no cost to the students or families."
High school students graduating with their business management associate degree, nursing assistant technical diploma, and welding certification shared their individual stories on how this opportunity provided them a jump start to enter the workforce sooner and find their passion.
Sunem Beaton-Garcia, CVTC president, awarded the President's Rising Star Award to school counselor, Julia Backus, from Neillsville High School, recognizing her intentional efforts to help each student with their academic career plans and connect them with college credit opportunities that transfer to programs at CVTC and other higher-learning institutions.
High schools that partner with CVTC for college credit have the ability to offer it at their high school. Students are also welcome to take classes right at CVTC.
"Most students do a combination of high school and college classes in this program," Tavare said. "This allows students to complete their degrees faster and get into the workforce sooner. Employees in the region love it because it helps them meet their workforce needs sooner."
Latest News at CVTC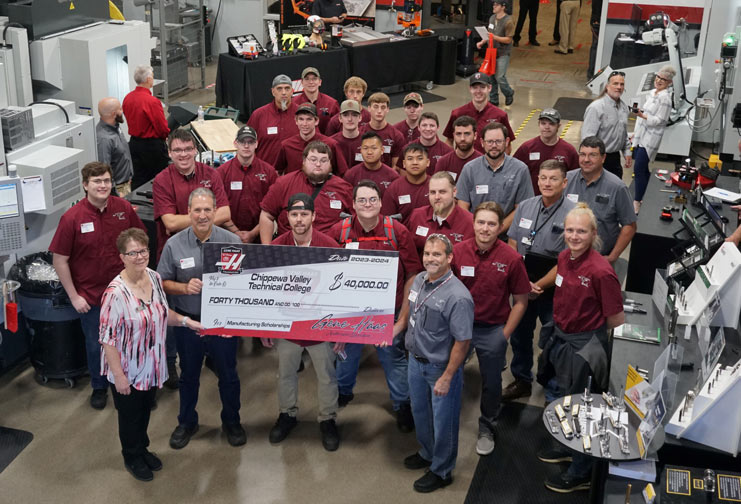 November 20, 2023