Thursday, February 2, 2023
CVTC student undergoes open-heart surgery first day of class, finishes semester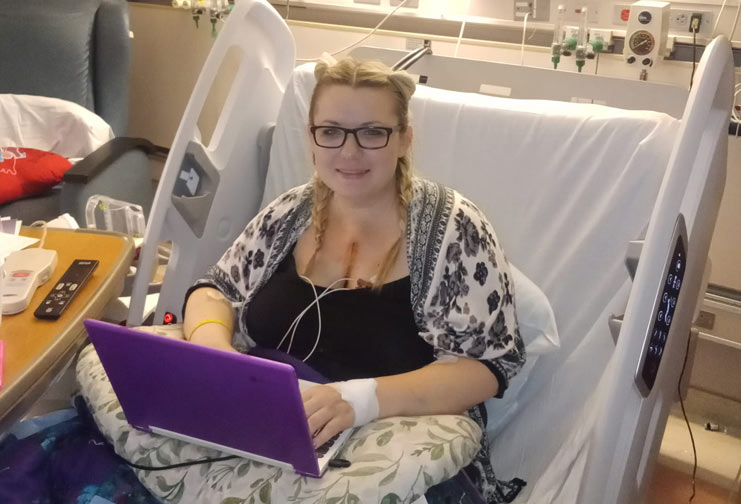 Sommer Smith, 34, of Colfax, does homework in her hospital bed after undergoing open-heart surgery on the first day of her college classes in August 2022.
---
Sommer Smith's second year of college was supposed to go smoothly.
After losing her radio station account executive job, the Colfax High School graduate and mother of two daughters was ready for a fresh start.
Smith began her college career in the Paralegal program at Chippewa Valley Technical College in 2021.
But on the first day of college in her second year – August 29, 2022 – she went under the knife for open-heart surgery.
She needed a mechanical graft in her aorta. It was determined her heart was not beating fast enough, so she had surgery nearly two months later for a pacemaker.
Smith, 34, was born with a congenital heart defect. She had atrial fibrillation, but when she learned she needed open-heart surgery, it was a shock.
Other students might have taken a semester or even a year off, but not Smith.
"I was doing homework from the hospital bed," she said as a matter of fact. "Thank goodness it was all online. My instructors were amazing and super helpful."
She was able to complete the term, and she received all B grades, better than she had in previous semesters.
One of Smith's instructors, Clayton Long, co-director of CVTC's Legal Studies/Paralegal programs, said despite her health concerns, she was a stellar student.
"During a very difficult personal time, Sommer (Smith) continued to demonstrate responsibility and professionalism," Long said. "She maintained communication and completed all her coursework in a timely fashion, even if it meant working from the hospital.
"Sommer's behavior is an excellent example of the soft skills that employers value."
Smith's health is still not 100 percent, but she said she is doing well and credits her instructors for helping her during a difficult semester.
"I would like to give credit to the instructors for being understanding and helpful," Smith said. "They were really great."
Latest News at CVTC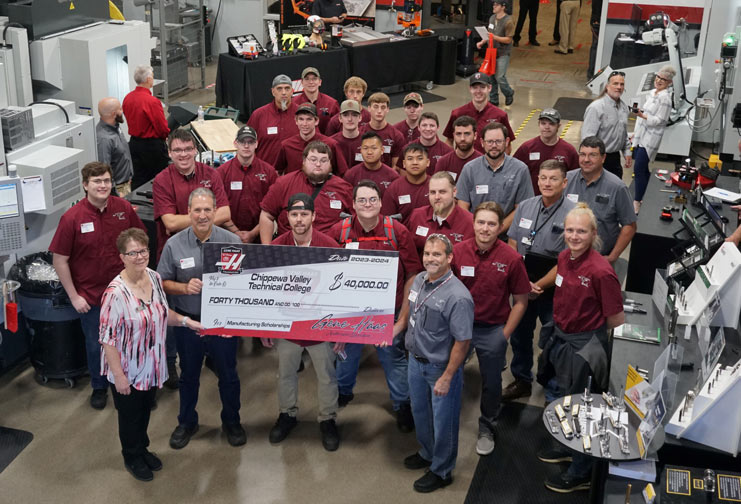 November 20, 2023