Wednesday, July 19, 2023
CVTC receives Pierce County EDC Career Pathway Award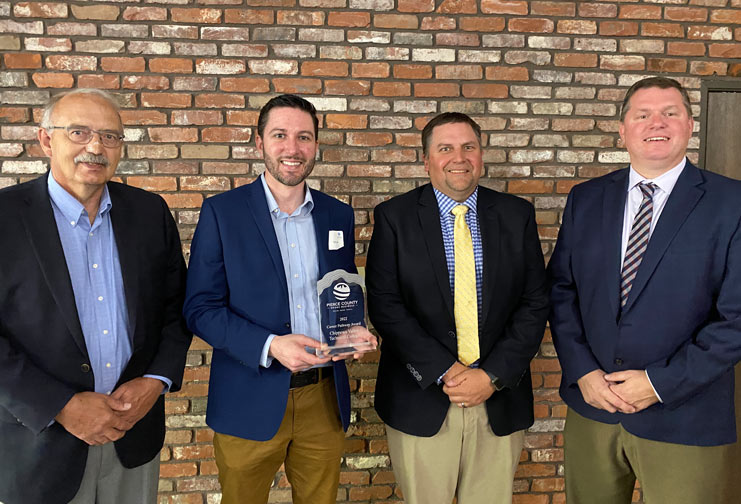 ---
Chippewa Valley Technical College at River Falls was awarded the Pierce County Economic Development Corporation's Career Pathway Award recently for outstanding work with high school academies and creating career pathways for students through College programs.
Each year, the county's Development Corporation presents the award to a K-12 school district, technical college, university or other non-profit that demonstrates leadership with creative programs to better prepare the County's future workforce.
"CVTC's collaborative leadership in building partnership relationships with other education institutions and employers has empowered students with career opportunities filling their aspirations and employer needs," said Joe Folsom, executive director of Pierce County Economic Development Corporation.
Jen Sell, CVTC at River Falls campus manager, said the pathway from education to career is unique for students at CVTC River Falls.
"Teenagers begin that journey through our dual credit partnerships with local school districts," she said. "Students can try courses that interest them while also earning free college credit. High school students earn credentials that quickly lead to employment as Certified Nursing Assistants or Emergency Medical Technicians.
"The pathways for our adult student population can be just as varied. For some, the journey with CVTC River Falls begins with earning their GED/HSED. They work closely with our Adult Education team to earn that all-important credential needed for their next life goal – either continuing with their education or entering the workforce."
CVTC at River Falls partners with UW-River Falls to ensure career pathways extend to provide bachelor's degree opportunities. Through Reaffirmation Day events, development of the University Transfer programs and building articulation agreements, CVTC works to create a smooth transition for students.
Latest News at CVTC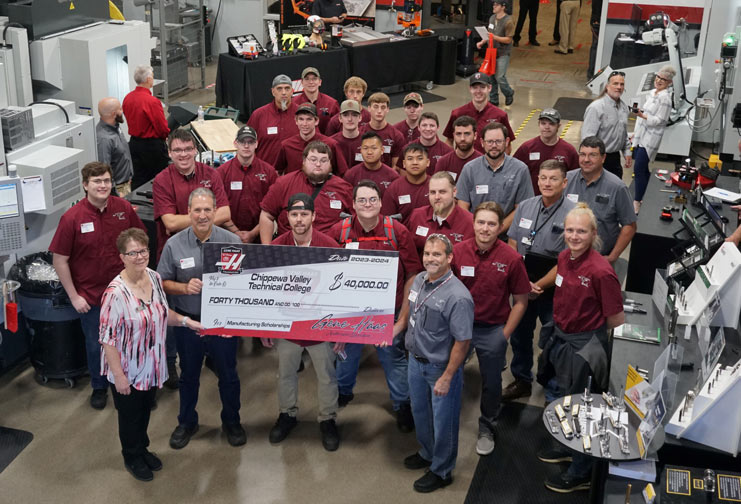 November 20, 2023