Thursday, June 22, 2023
CVTC approves budget amidst state Assembly's property tax levy debate
---
The Chippewa Valley Technical College District Board approved the 2023-24 budget as proposed during its meeting on Thursday. This approval comes just a day after the state Assembly indefinitely postponed the vote on Assembly Bill 2, which posed a threat to the technical colleges' ability to levy property taxes for operating and maintenance expenses.
Sunem Beaton-Garcia, CVTC president, expressed her gratitude to the private and public sector leaders who contacted Assembly persons to voice their concerns.
"We owe a debt of gratitude to our business partners throughout our 11-county district. The strong connection we have with our stakeholders allows us to be responsive and best serve the needs of our local constituents," Beaton-Garcia said. "We are grateful to the Assembly for their reconsideration of the proposed amendment for further consideration and discussion.
"Local funding contributes to local buy-in, and mixed funding streams provide greater stability. We will continue to educate the public on the importance of our funding and our essential role in our communities."
CVTC's budget calls for total expenditures of $113,626,637, a reduction of 2.59 percent from the 2022-23 budget due mainly to the completion of referendum projects. General fund revenues are projected to be $60,264,644, up 1.24 percent from 2022-23.
An estimated six percent increase in property values will result in a decrease in the tax rate of 0.03 percent from $71.20 per $100,000 of property value to $71.18. The proposed tax levy – the amount collected throughout the CVTC district for support of the College – is $25,576,325, up 5.97 percent from the previous year, and is related to an increase in debt service cost.
With more than 120 programs offered online and on-campus, Chippewa Valley Technical College delivers innovative, applied, and flexible education that supports a diverse community of learners, improves the lives of students, and adds value to our communities.
Latest News at CVTC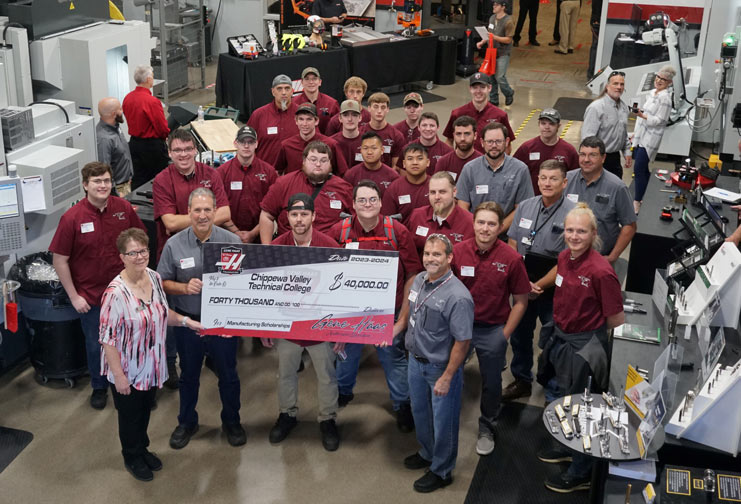 November 20, 2023