Tuesday, May 30, 2023
Chi Hi student turns life around, earns CVTC credits before high school graduation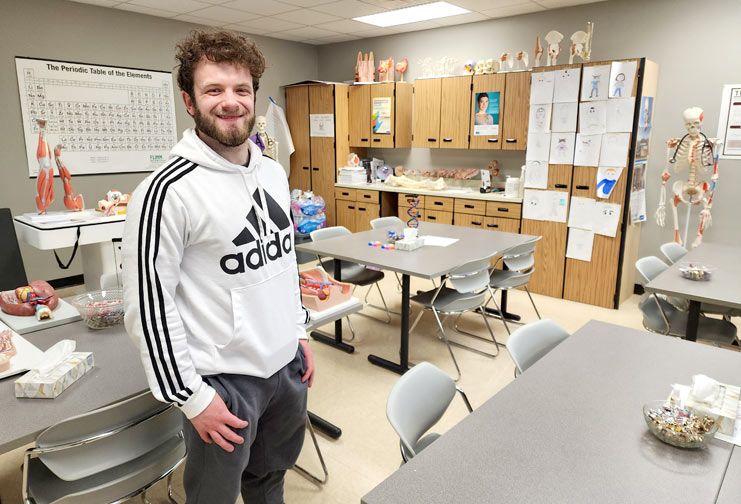 Carter Migala, 18, of Chippewa Falls, wonders what his life would be like if he continued drinking alcohol and doing drugs in middle school. Today, he's a recent high school graduate and already has several health care-related college credits under his belt from Chippewa Valley Technical College.
---
When Carter Migala was in sixth grade, he began drinking alcohol.
In seventh grade, he started smoking marijuana.
He was getting into fights and barely passing his classes in Stanley.
"I was kind of a jerk as a kid," said the 18-year-old. "I was making a lot of horrible decisions. I was going to school drunk or high."
He moved to Chippewa Falls for high school, and that's when the fog cleared. Migala started dating a girl – by all accounts, a good student – and he began thinking about his future.
"She was complaining to me that she got a B+ on a test, and she was so mad at herself," he said. "And I really started to self-reflect. That summer I got motivated to do well in school, and I made a plan and figured out what I wanted to do with my life."
His first step was entering Chippewa Valley Technical College's Healthcare Academy, which is a series of classes for high school students interested in health care-related fields. Migala graduated from Chippewa Falls Senior High School on Friday and plans to take the credits he earned through CVTC's academy and put them towards the nursing program at the College.
The change in Migala's view of school, studying and his behaviors did not go unnoticed. His girlfriend noticed the difference right away.
"She saw a huge change because I did a complete 180," he said. "I was more motivated to do things. I got a full-time job and worked throughout the summer."
His goal was to get his grade point average from 2.7 to 3.3. Throughout his last semester he was at a 3.2 GPA, and he's waiting to see if he reached his personal goal.
Migala's Healthcare Academy Instructor at CVTC, Julia Brown, is impressed by his ability to self-reflect and turn things around.
"He really was a rebel on the wrong path who had a realization as a sophomore and totally changed his life around," Brown said. "Now he's an A student who was super motivated in the HealthCare Academy."
In the 2023-2024 school year, Brown's Healthcare Academy at CVTC's Chippewa Falls campus will be supported by high school students from Fall Creek, Altoona, Spring Valley, Augusta, Colfax, Bloomer and Cadott.
The High School Academies programs at CVTC began in 2015-16 with 22 students. As of the 2021-22 school year, the academies had ballooned to 1,021 students. In the 2021-22 school year, high school students earned free college credits from CVTC valued at almost $3.30 million. Throughout all the years CVTC has been offering dual enrollment through 2021-22, students and families have saved $14.45 million.
Migala is happy that the program was there when he needed it.
"If I hadn't figured out my life junior year, I don't think I would have ever gone to college," he said. "I would have been 30 years old wishing I had gone. Now I'm as motivated as I've ever been."
Latest News at CVTC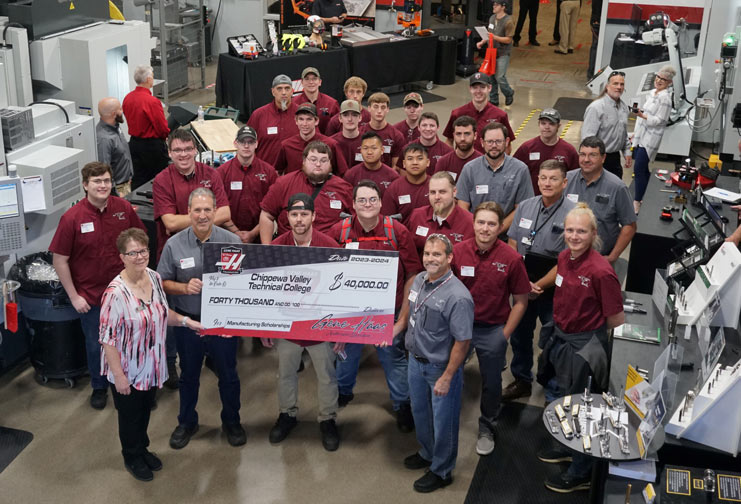 November 20, 2023