Wednesday, May 10, 2023
First-generation college student to give graduation speech at CVTC
Chousie Yang, 20, of Eau Claire, is a first-generation college student and will give the commencement speech at Chippewa Valley Technical College on May 18, when she graduates with an associate degree in business management.
---
From a young age, Chousie Yang took on a leadership role in life.
As the youngest of five children born to Hmong refugee parents who fled a war-torn Laos in the 1980s, Yang was her parents' translator, document reader and check writer.
Her parents spoke little English, so even though Yang, now 20, was only in elementary school, she was tasked with attending parent-teacher conferences as the go-between.
"I didn't understand many of these things as a child, but my parents believed I was the best person they had who could translate for them," Yang said.
They also instilled that education is a path to success. With that always in the back of her mind, Yang, who attended Menomonie High School, will graduate from Chippewa Valley Technical College on May 18, with an associate degree in business management and a business generalist technical diploma. She will also give the commencement speech in front of hundreds of people.
Giving a graduation speech has been a dream of hers.
"The main reason I wanted to give this speech is that back in high school I wanted to give the speech, but I had some setbacks with academics," she said. "Since any student has the opportunity to apply at CVTC, I decided to apply to fulfill this dream."
Her degree will make it possible for her to own her own business someday, but she wants to start out helping other people manage their business by applying what she's learned and combining it with her unique perspective.
But that wasn't always her passion.
"Every little kid wants to be a singer or dancer when they grow up," said Yang with a laugh. "My parents want me to be anything that brings in the money."
This first-generation college student said her parents emulated the drive they wanted their children to have, and they instilled a sense of self including heritage.
"I speak Hmong quite regularly with my parents, siblings, friends and family, but I guess when I was younger, I never really embraced my culture," she said.
As she got older and began attending CVTC, she connected with TRIO Student Support Services and Diversity Resources and also became president of Empower – a student-led alliance and leadership organization.
Getting involved opened opportunities for Yang. She's traveled to 12 states and attended various workshops, events and leadership conferences.
"I'm pretty proud of myself," Yang said. "I overcame all of these things. Of course, I asked for help when I needed it, but I did it. For my younger relatives and people around me, they can look up to me and say, 'If she can do it, I can do it.' I love that."
Latest News at CVTC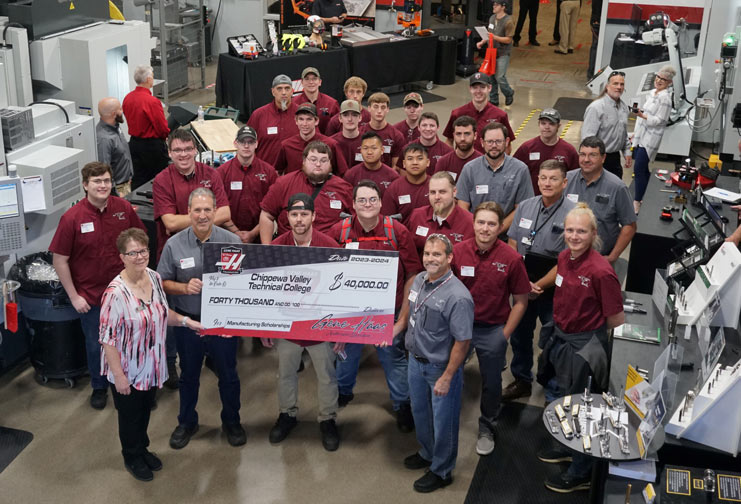 November 20, 2023