Thursday, October 19, 2023
CVTC instructors pen OER article for national journal
---
Two people with connections to Chippewa Valley Technical College have co-authored an article about Open Education Resources (OER) that was published in a national journal.
Kim Ernstmeyer, Open RN project director at Chippewa Valley Technical College, and Elizabeth Christman, Open RN instructional designer and former nursing faculty at CVTC, wrote an article titled "Adopting Open Educational Resources as an Equity Strategy" that was published in Nursing Education Perspectives, The Research Journal of the National League for Nursing.
"CVTC is considered a statewide leader in the development and adoption of OER and AER textbooks," Ernstmeyer said. "Because of the success of the Open RN project, we are also viewed as a global leader in creating OER for nursing education, with over 3 million international users of free, online Open RN textbooks. We wrote this article to share the exciting news that not only does OER save students money, but it also promotes student success."
Open educational resources (OER) and affordable educational resources (AER) are no-cost and low-cost alternatives to traditional textbooks and materials for courses. Choosing to implement OER and AER can save students money and increase their likelihood of successfully graduating. Any teaching and learning material that is free and openly licensed, with permission to use, can be considered OER.
"By ensuring all students have free access to textbooks the first day of class and relieving their worries about whether to buy an expensive textbook or pay for rent, gas, or groceries, they can focus on what is most important – learning how to provide quality care to patients in our local communities as health care providers."
CVTC students saved $3.17 million in the 2022-2023 school year, with each student saving an average of $341 by utilizing the College's open education resources. In that same period, more than 9,300 students enrolled in a course that uses OER or AER, 42 percent of CVTC's courses use OER or AER, and the College have more than 300 faculty members, staff and leadership trained as OER champions.
CVTC hopes to see trends in cost savings and student success continue. More information about CVTC's Affordable Learning effort can be found at www.cvtc.edu/pay-for-college/affordable-learning-resources.
Latest News at CVTC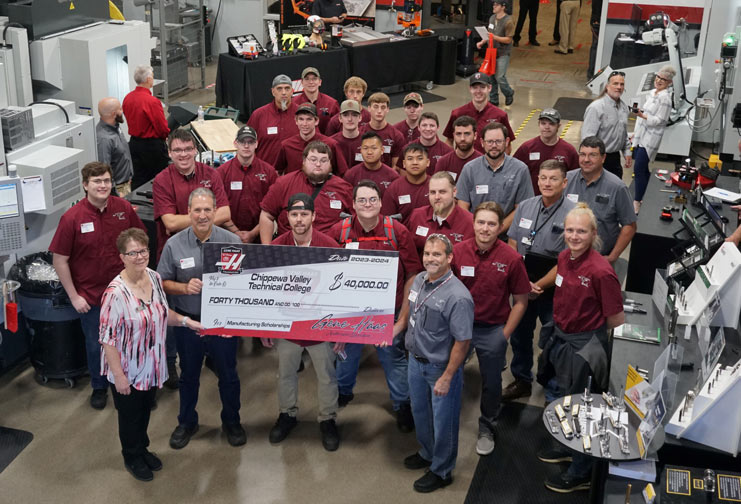 November 20, 2023