Monday, October 2, 2023
CVTC, PMI host open house, ribbon cutting for new technical education facilities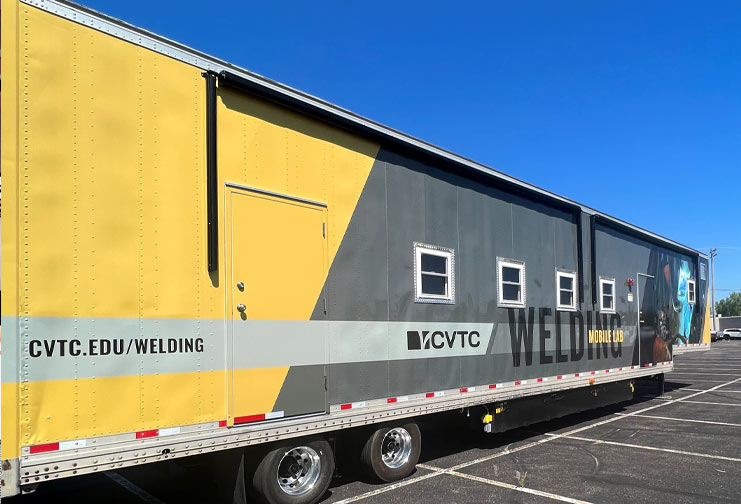 ---
Chippewa Valley Technical College and PMI, a metal fabrication business in Bloomer, are excited to reveal a new training classroom, lab space and equipment to provide a collaborative space to train in manufacturing.
From noon to 2 p.m. Monday, Oct. 9, the public is invited to tour CVTC's new Mobile Welding Lab stationed at PMI and the renovated Technical Education Center in PMI, 600 21st Ave., Bloomer.
A ribbon cutting will happen at 11 a.m. for area school districts, donors, grant supporters, CVTC board members and legislators. An invite also has been extended to Gov. Tony Evers.
The new mobile welding lab and renovation at PMI, designed to create the dedicated Technical Education Center, was made possible through the RESTORE Grant to address the local manufacturing workforce shortage. This allows an opportunity to offer on-site training at rural high schools and manufacturing facilities, along with a regional training center, fostering collaboration and outreach to underserved communities in our region.
In December 2021, CVTC received a $10 million Workforce Innovation Grant from the Wisconsin Economic Development Corporation to address the critical workforce shortage in manufacturing. PMI and a few other manufacturing-type companies are seeing their dreams come true as CVTC welcomes the continued partnerships.
In January 2022, the president of PMI, Christopher Conrad, said the labor shortage is a significant barrier to growth for manufacturers like himself.
"We are being forced to turn down new work due to a lack of available labor resources," he said.
CVTC President Sunem Beaton-Garcia mentioned when employers struggle, the community struggles. It's the College's mission to help train students for those careers.
"These jobs are high-paying and in demand, and we need to do what we can to attract people to the field through skilled training and education, which will lead to successful, long-term careers," she said.
Jeff Sullivan, CVTC dean of apprenticeships, engineering, manufacturing and IT, said the idea of working with community partners to provide skilled training to people from rural areas is nothing new, but typically, because of lab space and equipment, it had to be done in Eau Claire.
The grant money is opening new doors.
"We now have the ability to cut down on the barriers of transportation, space and equipment," Sullivan said. "We'll be able to serve employers in rural areas. The grant gives us space and access we haven't had before to provide training."
On Monday, Oct. 9, the public will see state-of-the-art training facilities used to help bring education to those who want it.
Conard acknowledges training centers like the one located in his business will be an important resource to develop the skilled workforce for years to come.
"If we can improve the availability of skilled workers, we can expand businesses, create more jobs and help the community grow," Conard said. "More jobs mean more people moving to the community who then support retail shops, restaurants, school district growth and churches, and the tax base expands to support the community as a whole."
Latest News at CVTC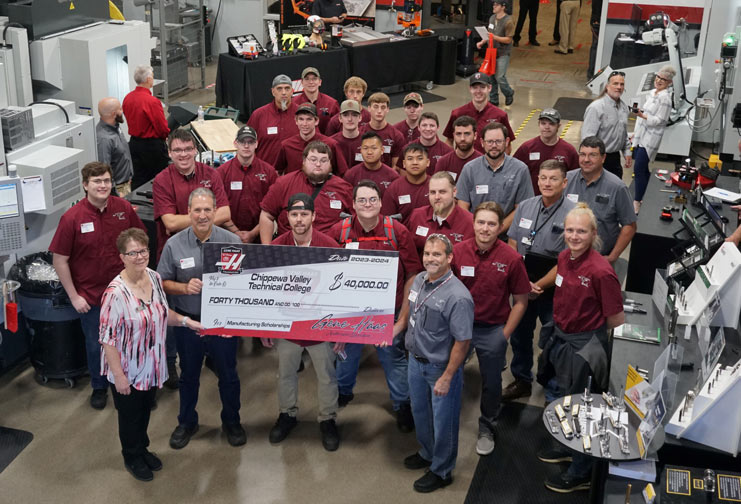 November 20, 2023