Friday, October 6, 2023
That's a wrap: CVTC IT employee takes national Jamf award, creates automation process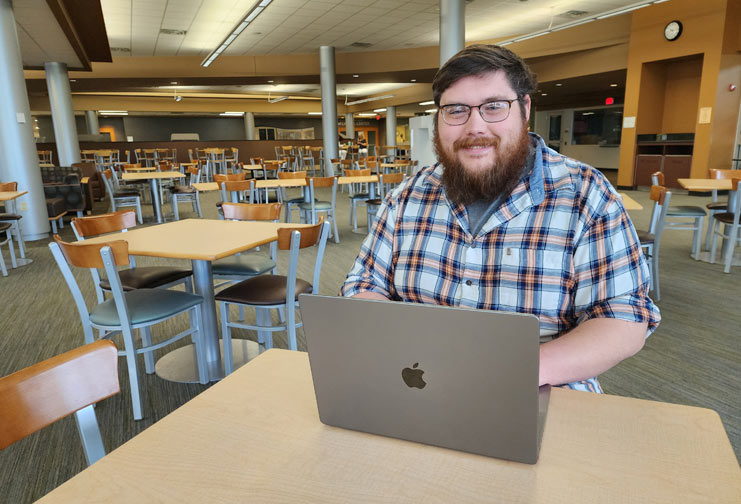 ---
Bryan Weber is a humble guy.
He doesn't wear a sign to indicate his Information Technology guru status. In fact, more than likely, he would never say a word about it.
Yet, over the span of six months, Weber, an Apple Endpoint Engineer in Chippewa Valley Technical College's IT department, created a tool to help manage Apple devices throughout the College.
He recognized he was taking much of his time scripting the software to work better for him in his role. He said that if he could automate that process, it would save him a lot of time.
The API wrapper he created makes the data shared from computer to computer easier for people to use.
"A big part of my job is building integrations and automation for working with Jamf software, which is a management software we use on campus to manage our Mac OS devices like iPads and iPhones," Weber said. "This wrapper is specifically written to better leverage functionality for the end user."
The CVTC IT-Network grad invested hundreds of hours to create the wrapper. After completing the project, Weber met with CVTC IT leadership, and they decided to publish the software through an open-source license so it was freely available to the public.
And what Weber gives to the IT world, he gets it back in spades.
At the end of September, Weber won an international 2023 Innovative Thinker Jammies award from Jamf – a company that provides complete management and security solutions for an Apple-product environment – for using his technical enablement to turn a business challenge into an inspiring success with the innovative use of a Jamf product.
Tom Koehler, Jamf program manager for tech enablement, said the company provides a framework for its customers that allows them to extend the capabilities of the software.
"I think it's a really awesome component of the community aspect of IT," Koehler said. "Different companies have different needs. We try to provide out-of-the-box solutions, but that doesn't always work for everyone. With the open-source community, they can provide their own solution."
It is not necessary for Jamf to meet with developers who author a product to enhance theirs, but Calley O'Neil, Jamf community engagement and advocacy specialist, said it's a privilege if they are able to meet.
"We are all so aware of the economic climate and how valuable time is," she said. "It's a selfless thing, and at the end of the day, it is a really rewarding side of human nature. This is a way for us to all grow and get better."
Nate Runge, CVTC director of network operations, said he wouldn't typically encourage employees to put in the kind of time Weber dedicated, but "it isn't the first coding binge I've seen, and I knew better than to stand in his way."
"Bryan's skillset, ops automation and development, is critical in CVTC's success as we continue to move more of our footprint in the rise of cloud computing. I believe he will have the opportunity to significantly impact CVTC's IT trajectory if he keeps advancing at this pace."
Latest News at CVTC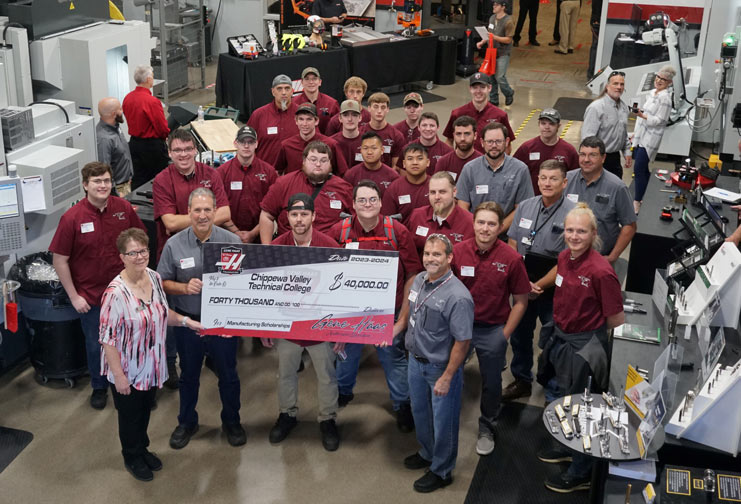 November 20, 2023