Wednesday, September 27, 2023
CVTC students tell stories of immigration in published book
EC library to host book release event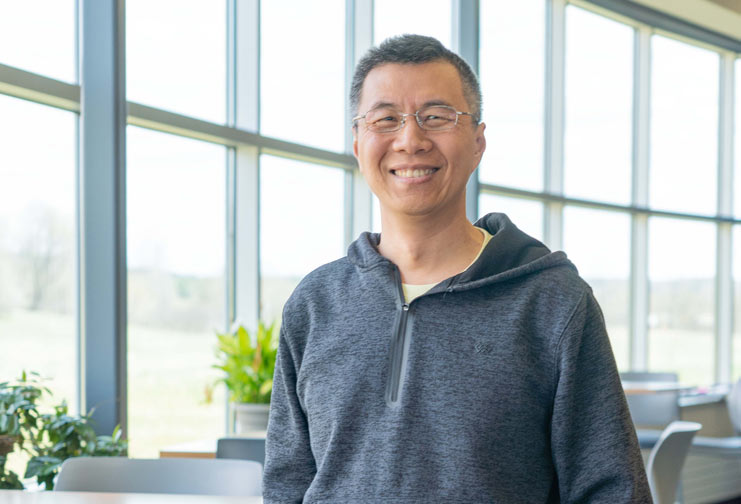 Sting Chou, (周士琛) written in Traditional Chinese, said for an English Language Learner, writing in English isn't easy, but he hopes his contribution to "Voices of the Valley" book is well-received. The book, written and designed by CVTC students, is set for a book release Tuesday at L.E. Phillips Memorial Public Library in Eau Claire.
---
Sting Chou has never been a fan of writing – even in his native language of Traditional Chinese.
But that didn't stop him from being one of many Chippewa Valley Technical College English Language Learner (ELL) students who willingly told fascinating and, many times, harrowing stories of things that have happened in their past and as immigrants to the United States.
Those stories have been published in a book titled "Voices of the Valley, Immigrant Stories from Students of Chippewa Valley Technical College."
Chou, 49, was one of 58 ELL students who wrote stories for the book as an educational opportunity for their class. The book and several of its student authors will participate in a book release event from 6 to 7 p.m. Tuesday, Oct. 3, at L.E. Phillips Memorial Public Library to read excerpts from the book and enjoy community camaraderie. The book will be available for purchase at the event.
Alyssa Hedenstrom, CVTC ELL instructor and department chair, said the main goal of having students write for the book was to teach students more about the English language through writing.
But Hedenstrom had additional goals.
"We have done many different things celebrating culture in the past at CVTC. We wanted to try something new and different and dig a little deeper into people's lives, cultures and lived cultures.
"Surface-level culture is good for learning about traditions. To know about the whole person is to learn about their lives and experiences."
Chou said his story is about the challenges faced during his family's immigration journey and hope.
"I knew I had to choose a topic that evokes deep emotions and holds strong memories. That's why I chose to write about how we became aware of cultural differences and the decision to embark on our immigration journey," he said. "Although it's a short story, this achievement holds significant personal meaning for me."
Hedenstrom said this is the first time CVTC's ELL program has published a book of student stories. The idea came about as the program's instructors were brainstorming projects that could combine writing, learning about others and giving a great education to students.
In the span of two weeks, they created a curriculum with beginner, intermediate and advanced levels. It wasn't as easy as having students jump into writing stories.
Instructors worked with students for a week of discussions and sharing stories orally, a week of working on their personal narratives, and two weeks of the writing process. Hedenstrom said they talked about what makes an impactful and meaningful story.
"We wanted to work on grammar a bit, but content even more," Hedenstrom said. "We wanted to make sure we kept the stories as authentic as possible with the voice of the student. The grammar wasn't perfect … but we focused on mechanics so understandability would be achieved. That's a powerful thing for our students to learn. You can communicate with someone, not communicate perfectly, but communicate to be understood."
Chou, a Taipei, Taiwan native who has lived in River Falls for almost one year and attends classes at CVTC in River Falls, said the experience was wonderful.
"In my view, CVTC is a wonderful environment for learning English authentically," he said. "As a new immigrant, it's heartening to realize that many people share a similar background. New immigrants can cultivate new friendships while learning English simultaneously. I anticipate that more and more immigrants will have the opportunity to benefit from this program."
Latest News at CVTC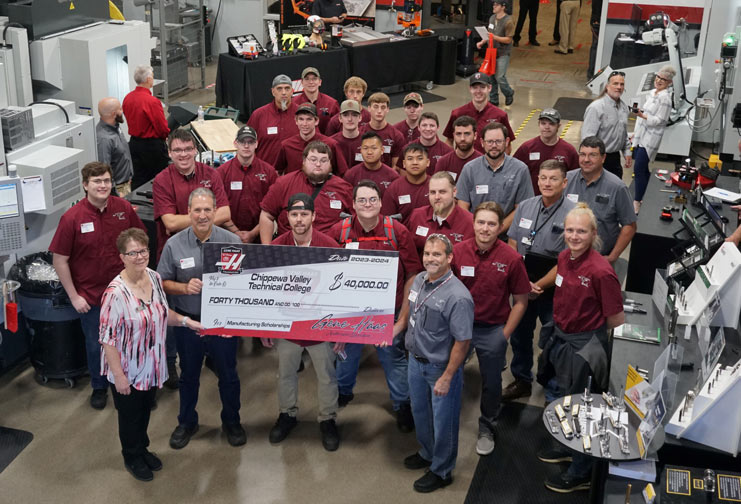 November 20, 2023