Voices of the Valley: Meet Noel Espejo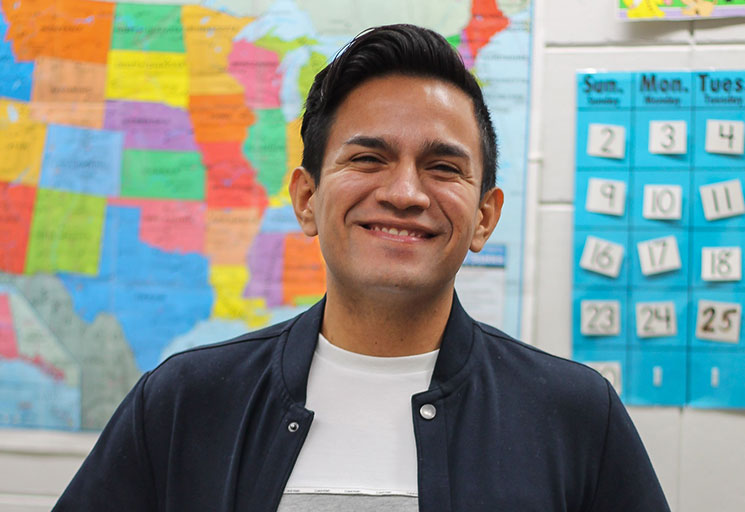 From: Mexico, Current City: Menomonie
---
"Success is something that is carried within, and to achieve it we must start by making a change in ourselves."
From a very young age I have found the diversity of cultures and languages that exist in the world fascinating. English, without a doubt, has been the one that has captured my interest the most, so from a very young age I longed to learn the language to be able to set myself new challenges in my life and fight to achieve them and that part of the result would make me feel satisfied, proud of myself and thus find both personal and professional opportunities.
At the age of nine I began to learn English and that is how my challenge began.
In 2016, I graduated from college and fortunately it was not so difficult for me to get a job in my country but I must say that the idea of getting a job from what I studied in another country was still in my mind; and I did not discard this idea until I achieved it.
At the beginning of 2021, I started looking for vacancies in food companies in the United States and in the middle of this year I got a job, an opportunity that I did not think twice about taking. Although I must admit that I had mixed emotions; I felt very excited that finally I was achieving something that I had longed for since I was very little, but I was also very afraid that all this was something false. At that moment I began the documentation process to be able to legally enter another country. It was when I said "Noel, you are achieving what you have longed for so much, I only hope that you are prepared to face what is coming" and that was where a great war began in my mind.
Until that moment, I had not stopped to think that moving to another country meant living away from family. Although I am single, I am the youngest son of six siblings and the only one who lived with my parents, in addition to other challenges that I would be facing.
Currently I have almost two years since I started this great experience of having moved to another country in search of new challenges, experiences and a new culture, and I must say that it has not been easy at all. I have had to face many adversities in the language and culture but without a doubt some have been an experience that I so longed to live and I feel very happy to have achieved.
I know that I still do not have everything that I have longed to have in my life to feel one hundred percent satisfied, but I have learned that in life everything is a balance and that everything can be achieved with effort and dedication. I have learned to live away from my parents and I have become a more emotionally independent person and although I will always need them, I know that I can now fend for myself.
I am aware that my ability in the English language is still not perfect, but I am completely sure that I am on the perfect path, since part of all this experience has been meeting very good people who have helped me achieve part of my goals as they are the teachers of CVTC. I feel very grateful to God, to my family and friends who have always supported me and encouraged me at all times. I know that achieving your goals is difficult, but it is more difficult to see how life goes by without working to achieve them.
---
English Language Learning at CVTC
Now is the perfect time to learn the English language. Our services and friendly staff are available virtually to support your personalized educational goals. Get started today.
---
Read More Stories