Animal Science Management Overview
Advances in animal agriculture confirm the importance of adequate training for livestock farming management from a local and global perspective. CVTC's Animal Science Management associate degree gives students the skills needed to work in the dairy, beef, and specialty livestock industry, with a focus on dairy and meat animal management.

This program provides competitive and diverse job opportunities, with great placement and competitive salaries. You will spend fewer hours in the classroom and more hours at cooperating farms. CVTC's experienced instructors and state-of-the-art equipment offers specialized training in animal science and farm management. Students will be provided a variety of real, hands-on experiences with access to over 30 different regional farms, as well as internships and a Capstone course.
Throughout this two-year program you'll learn about:
Animal Health
Safe Animal Handling Techniques
Animal Anatomy & Physiology
Genetic Selection
Animal Reproduction
Record Keeping/Financial Management
Feed Analysis
Nutrition
Herd Management
Herd Health
Livestock Facilities
| | |
| --- | --- |
| | Earn credit for prior learning! Do you have previous educational or work experience in the field? You could be eligible to receive credit for prior learning. |
Explore This Program
Just the Facts
Animal Science Management
60 Credit Associate Degree

Program Length
Two Years

Delivery Method
Face-to-Face

Program Location
Eau Claire

Start Months
August
Estimated Program Cost
$12,058
Estimated Total:
Program Courses
Admission Information
I'm Ready to Apply
Career Opportunities

Agro Scientist

Farm Manager

Farmer

Herd Manager

Herdsman

Lab Technician
Graduate Employers

AFTCA

AgSource Cooperative Services

German Valley Heifers

Krause Holsteins

Mill Road Limousine

Peck Valley Dairy
Program Outcomes
CVTC graduates are ready for the workforce. Each year, we send our graduates the Graduate Follow-Up Survey asking several questions related to employment. Here are the program outcomes and job data.
// Program Scorecard
$
34

K


Yearly Salary

Our recent Animal Science Management graduates reported an average starting salary of $34,292.
67

%


Employed

67% of our recent Animal Science Management graduates got a job in the industry.
168
Regional Jobs
There are 168 job openings in the CVTC district for the Animal Science Management industry.
Transfer Credits to Other Institutions
Should you choose to continue your education after you leave CVTC, we have agreements in place with several institutions to ensure an easy transfer.
View Transfer Options
Program Courses
These are a few of the courses you will take in this program. Courses and the recommended sequence change from year to year; once you are enrolled in a program at CVTC you will be given a recommended course sequence that outlines what courses you should take and the order in which to take them.
You may search for available courses. If you are ever unsure of what courses to take, talk to your academic advisor. If you are looking for course information for previous years, check out our past catalogs.
Here are a few of the courses you can take in the Animal Science Management program.
Sample Courses
Animal Science
Provides fundamental knowledge of the animal science field. Topics include animal health, animal environments, anatomy and physiology, genetics and reproduction, animal feedstuffs, and job-related safety. Participants will experience animal concepts through the completion of hands-on activities.
Industry Skills
Want to have a successful career in the Agriculture industry? Learn about what is involved in having a job, managing finances or other people and leadership. This is a class that will help prepare you for your first ag-related job, as well as understanding responsibilities and expectations you will have in the future. This is a course that will get students ready to enter the work force by helping them learn and become aware of some basic skill needed to have success in the work place and provide an individual the ability to become a productive member in the community in which they live, as well as help out their family. It will also help them to become more aware of saving for their own future.
Livestock Modernization
Livestock Modernization will focus on technology and modernization, robotic milking barn design, data management on farms with robotic milkers, automated feed pushers, precision feeding, using activity monitors for heat detection and decision making tools. Students will participate in various lab opportunities on state-of-the art dairy farms in western Wisconsin.
View Full Course List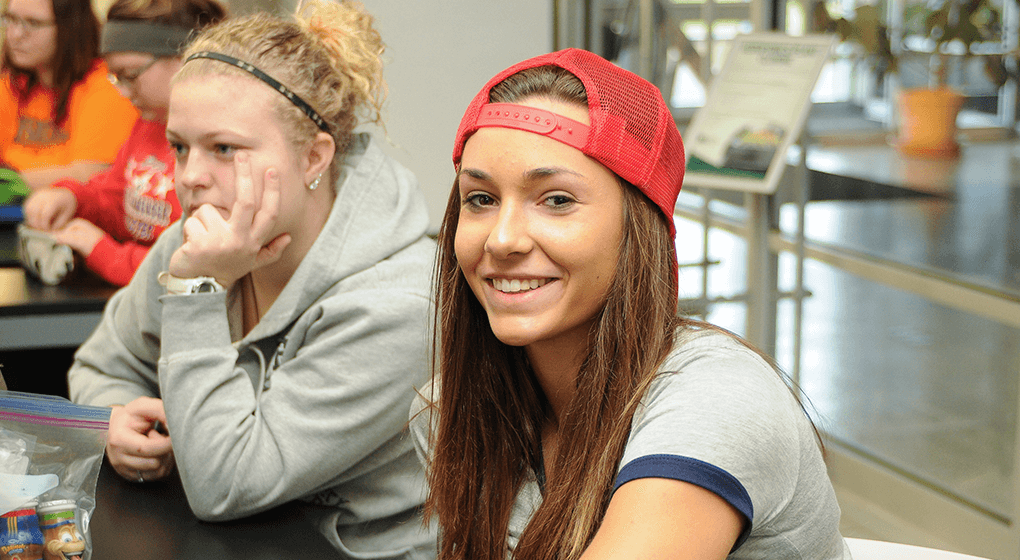 In Animal Science Management I am furthering my knowledge of farming. I like the hands-on learning with highly-educated instructors that live and understand farming. They use hands-on teaching with the latest and greatest technology and materials.
Tess
Animal Science Management Student
Related Programs & Certificates
Whether you're looking to continue your learning to another program or to gain continuing education credit, CVTC offers a variety of learning opportunities for students.
Additional Admissions Resources
Admission Requirements
Each program requires specific requirements a student must meet to be considered for admissions to this program.
// View Admission Requirements
Advising Tips
We have compiled helpful tips and general information for students in this program.
// View Advising Tips