Professional Communications Overview
Turn your passion for writing into a career with CVTC's Professional Communications program. Master the technical and business writing skills that will prepare you for job opportunities in business, government, non-profit organizations, and many other industries.
This 100% online, two-year program offers you the perfect combination of flexibility and convenience. Taught through a series of in-class activities and individual projects, in our eight-week core program courses, you will learn document design, production, and management; editing and proofreading; web writing; publishing, and much more.
Throughout this program, you'll learn valuable skills such as:
Document Design in Word
Documentation Development
Publishing in Print and Electronic Media
Rhetoric, Writing, and Digital Literacy Theories
Digital Content Writing
Digital Media Platforms and Social Communities
Technical Reporting
Grant Writing and Business Presentations
| | |
| --- | --- |
| | Earn credit for prior learning! Do you have previous educational or work experience in the field? You could be eligible to receive credit for prior learning. |
Explore This Program
Just the Facts
Professional Communications
60 Credit Associate Degree

Program Length
Two Years

Delivery Method
Online

Program Location
Online

Start Months
August
Estimated Program Cost
$10,565
Estimated Total:
Program Courses
Admission Information
I'm Ready to Apply
Career Opportunities

Customer Service Representative

Health Strategies Coordinator
Graduate Employers

American Heart Association

Kelley Supply, Inc.
Program Outcomes
CVTC graduates are ready for the workforce. Each year, we send our graduates the Graduate Follow-Up Survey asking several questions related to employment. Here are the program outcomes and job data.
$
48

K*


Yearly Salary

Professional Communications professionals make an average starting salary of $48,353.
17
Regional Jobs
There are 17 job openings in the CVTC district for the Professional Communications industry.

* This wage is not specific to CVTC graduates. Wage estimates are based on entry-level positions and are gathered from Lightcast which is an economic modeling software that blends historical and projected industry and occupation trends within CVTC's 11-county district. Wage estimates are based on Occupational Employment Statistics and the American Community Survey.
Transfer Credits to Other Institutions
Should you choose to continue your education after you leave CVTC, we have agreements in place with several institutions to ensure an easy transfer.
View Transfer Options
Program Courses
These are a few of the courses you will take in this program. Courses and the recommended sequence change from year to year; once you are enrolled in a program at CVTC you will be given a recommended course sequence that outlines what courses you should take and the order in which to take them.
You may search for available courses. If you are ever unsure of what courses to take, talk to your academic advisor. If you are looking for course information for previous years, check out our past catalogs.
Here are a few of the courses you can take in the Professional Communications program.
Sample Courses
Professional/Technical Writing
This course provides an introduction to the processes of technical and professional communication, emphasizing application of principles and problem-solving strategies to an array of assignments central to the work of career writers in the workplace.
Proposal/Grant Writing
This course is an exploration of various grant proposal forms (government, corporate, foundation), with emphasis on conceptualizing, developing, and writing proposals for real clients.
Writing for Social Media
This course introduces social media platforms, how to write blogs/posts/tweets so they resonate with readers and encourage action, engagement, and interaction. Students also create a content calendar.
Information Design
This course prepares students to design and manage information, emphasizing data visualization, accessibility, graphic organization, and instructional design strategies.
View Full Course List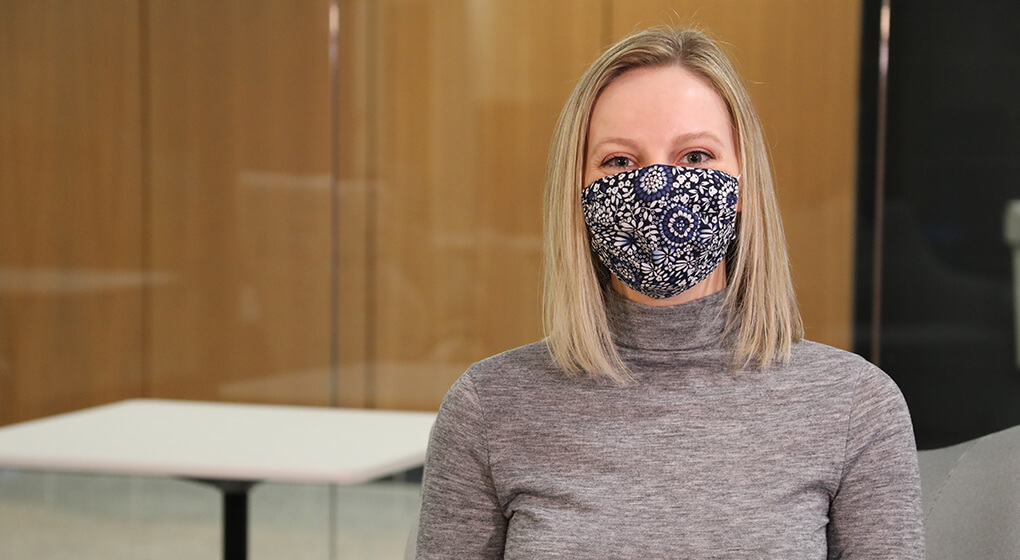 The program met my expectations and even exceeded them. It touched on everything that the initial description of the program provided and expanded into more things I found valuable. I was able to apply the things I was learning to my professional and personal life.
Lisa
Professional Communications Student
Related Programs & Certificates
Whether you're looking to continue your learning to another program or to gain continuing education credit, CVTC offers a variety of learning opportunities for students.
Additional Admissions Resources
Admission Requirements
Each program requires specific requirements a student must meet to be considered for admissions to this program.
// View Admission Requirements
Advising Tips
We have compiled helpful tips and general information for students in this program.
// View Advising Tips