For You, For Life | 715-833-6300
Meet Ayva
Ayva started college as a high school junior.
I'm Prepared for What Comes Next
Starting college as a high school junior isn't an everyday occurrence, so Ayva was nervous about the age difference and what she might encounter in her new surroundings.
Currently a full-time student at Chippewa Falls High School, Ayva had enrolled in CVTC's EMT 1 High School Academy to further her career ambitions of working in the medical field and following in the steps of her father and grandmother. Coordinated through her school district, she maintained a full high school schedule while simultaneously beginning her college career and earning professional credentials.
Ayva's mother, Carmen, always wants to make sure she is helping her child find the best opportunities. She knew that, while this would be a significant undertaking, Ayva was ready for the challenge. Any concerns she had about the program were immediately addressed when Ayva was able to enroll on her own, and the books were delivered to their door. The program was available at no cost to their family, which was also a strong selling point.
Maintaining the high school experience was important to Ayva and her mother. They were impressed she could stay involved with basketball and clubs while adding college courses. Ayva said it was easy to balance the workloads and the experience helped build her confidence.
Ayva credits her instructors and the professionals who assisted with the course for helping her grow and learn what it takes to work in the field. She said her instructors helped with any questions and were always available to assist with hands-on training. Ayva and her classmates became a team and formed an incredible bond.
Completing EM1 and EMT 2 and earning her National Registry EMT credentials, she has decided to participate in the Health Care Academy during her senior year because of her previous positive experiences at CVTC. After high school graduation, she plans to pursue a Bachelor's degree and wants to become an emergency department nurse. Ayva says she would recommend the High School Academy program to anyone looking to get a head start on their college education, and she is grateful for the experience.
+ Expand to Read Full Story
Read Stories Similar to Ayva's
Cailey needed more opportunities in high school so she could find what she loved.
// Read the Full Story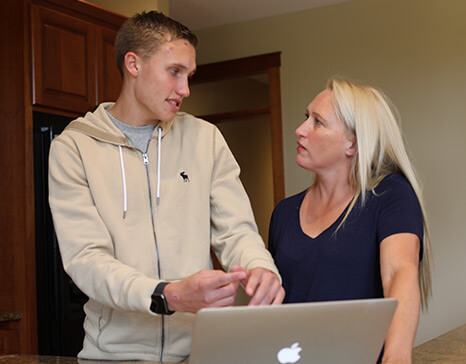 Grant wanted to get a jump start on his career in high school.
// Read the Full Story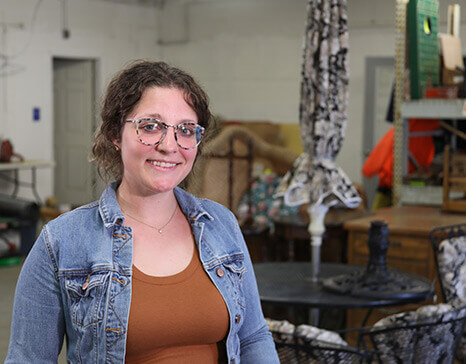 Erika was searching for the right fit for her future.
// Read the Full Story
Valuable
CVTC students earn their degree at a fraction of the cost of traditional four-year colleges.
Successful
95% of CVTC graduates are employed within 6 months of graduation.
Efficient
Students graduate in two years or less for most programs.
Earn your Degree Faster
Career Exploration
An online career assessment is a great resource that is available to anyone. The career assessment will ask a series of questions and then match you to occupations, allow you to explore careers, and give you a list of CVTC programs that are a good fit for your interests.
Learn More
HS Academies
High School Academies are a series of courses that lead into a degree program. Academies are designed to meet high school needs with broad goals of offering program exploration, a recognized industry credential or embedded technical diploma, or up to a full semester of an associate degree program.
Learn More
Percent of CVTC graduates
are employed within
6 months after graduation
Percent of CVTC grads
that found a job in
their field of study
Percent of CVTC grads
that are employed
in Wisconsin